MOOER Partners with St. Louis Music
SHENZHEN,CHINA – June 17, 2019 – MOOER Audio is excited to announce a new partnership with St. Louis Music as the exclusive full-line distributor of MOOER products in the USA.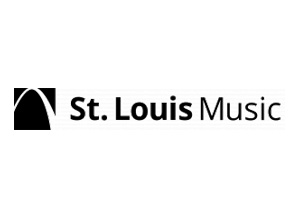 St. Louis Music is one of the largest general distributors of musical instruments and accessories in North America. SLM is the owner of Alvarez, Austin and Sigma Guitars, Knilling String Instruments, E.K. Blessing, DEG Lyres, HW Products (maker of Pad-Saver) and Hamilton stands. The company is also the exclusive USA distributor of Dixon Drums and Hardware, Antigua Winds, pInstruments, P. Mauriat Brass and Woodwinds. SLM distributes over 250 brands of accessories to music stores across the USA.
Jason Zhang, Vice President of MOOER Audio states "With St. Louis Music, we can provide MOOER products to our American customers in a more direct way than in the past. We want people to easily be able to try MOOER products for themselves so they can purchase with confidence from their local dealer."
With this new partnership MOOER look forward to increase availability of their newest flagship products, the multi effect and amp modelling GE300, to the American market.
Visit mooeraudio.com for more information or to become a USA dealer, call your St. Louis Music representative at 314-727-4512 or email info@stlouismusic.com.