Commodity name:

Tube Engine

Commodity ID:

1087702360454221824

The TUBE ENGINE 20 from MOOER is a 20 Watt, all-tube power amp. This Class A/B tube circuit utilizes hand-picked and

matched sets of EL84 tubes to provide the perfect platform for use with your preamp pedals, amp modellers and effects units.

TUBE ENGINE is fairly transparent, allowing the real tone of your other units to shine through. Whilst adding just enough warmth

and color to make this a viable and different choice over the solid-state alternatives.

TUBE ENGINE is housed in a light-weight metal chassis and comes complete with a carry handle and rack mounting lugs.

*20Watts class A/B tube power amp

*Hi/Low gain input
*Strong, light-weight metal chassis
*Supplied with carry handle and rack mounting lugs
*1 X 12AX7 (ECC83) 1 X 12AT7 (ECC81) 2 X EL84 (6BQ5)
*Outputs for 1 X 16 , 1 X 8 X EL84 (6BQ5)
*Outputs for 1 X 16Ω , 1 X 8Ωor 2 X 16Ω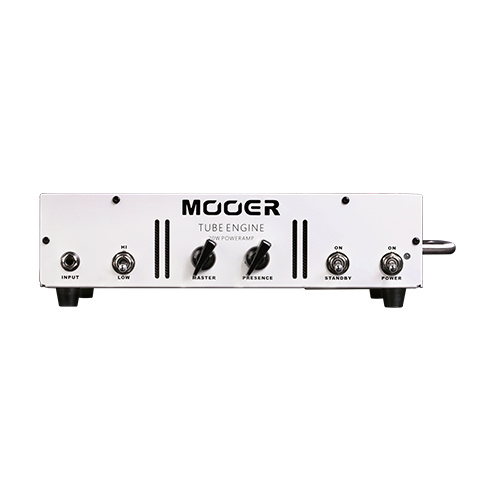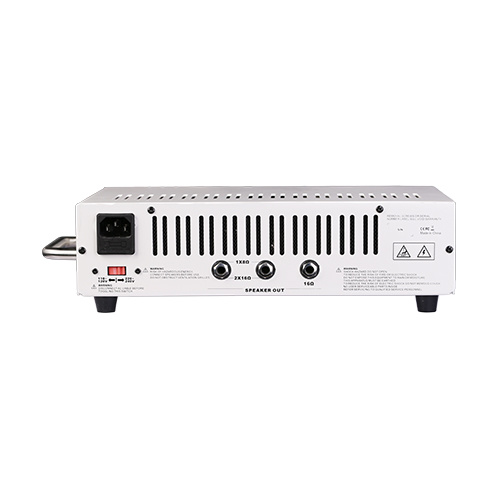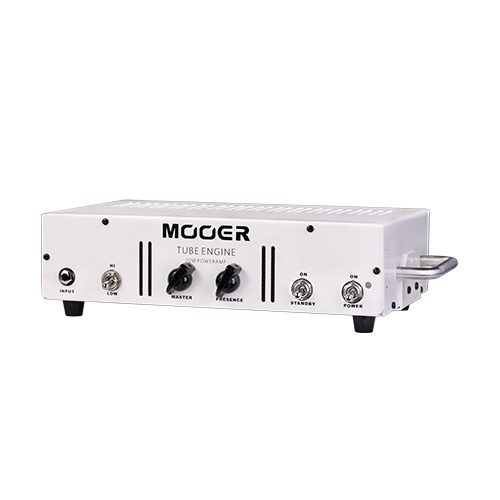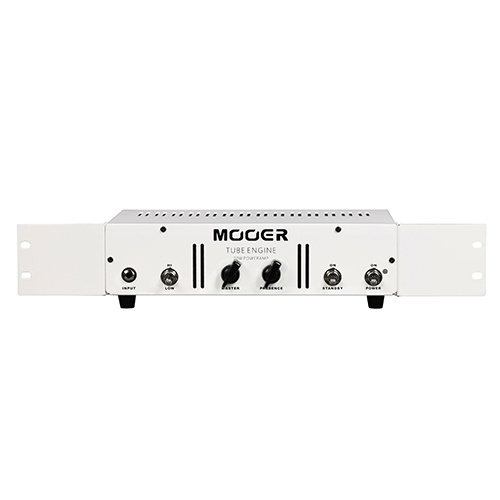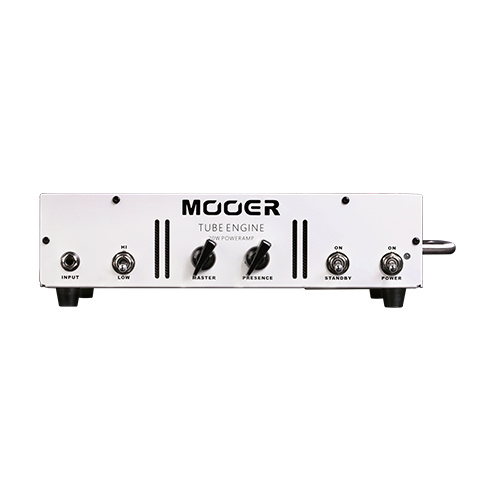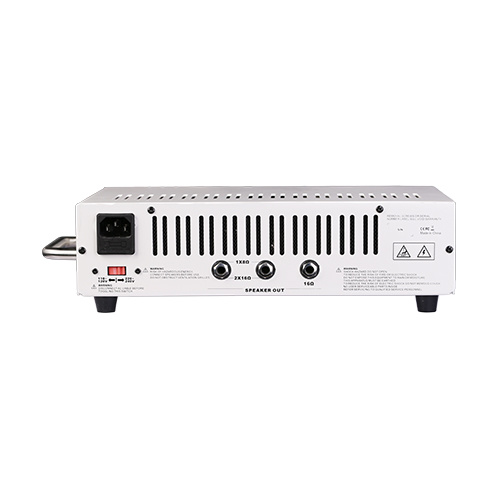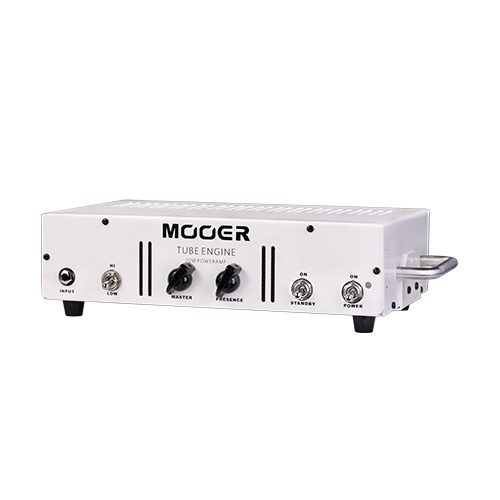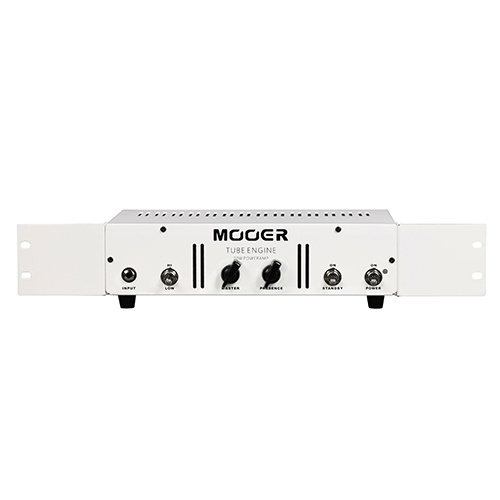 The TUBE ENGINE 20 from MOOER is a 20 Watt, all-tube power amp. This Class A/B tube circuit utilizes hand-picked and
matched sets of EL84 tubes to provide the perfect platform for use with your preamp pedals, amp modellers and effects units.
TUBE ENGINE is fairly transparent, allowing the real tone of your other units to shine through. Whilst adding just enough warmth
and color to make this a viable and different choice over the solid-state alternatives.
TUBE ENGINE is housed in a light-weight metal chassis and comes complete with a carry handle and rack mounting lugs.
Features
Connections
Specification
Demo
*20Watts class A/B tube power amp

*Hi/Low gain input
*Strong, light-weight metal chassis
*Supplied with carry handle and rack mounting lugs
*1 X 12AX7 (ECC83) 1 X 12AT7 (ECC81) 2 X EL84 (6BQ5)
*Outputs for 1 X 16 , 1 X 8 X EL84 (6BQ5)
*Outputs for 1 X 16Ω , 1 X 8Ωor 2 X 16Ω
*20Watts class A/B tube power amp

*Hi/Low gain input
*Strong, light-weight metal chassis
*Supplied with carry handle and rack mounting lugs
*1 X 12AX7 (ECC83) 1 X 12AT7 (ECC81) 2 X EL84 (6BQ5)
*Outputs for 1 X 16 , 1 X 8 X EL84 (6BQ5)
*Outputs for 1 X 16Ω , 1 X 8Ωor 2 X 16Ω
*20Watts class A/B tube power amp

*Hi/Low gain input
*Strong, light-weight metal chassis
*Supplied with carry handle and rack mounting lugs
*1 X 12AX7 (ECC83) 1 X 12AT7 (ECC81) 2 X EL84 (6BQ5)
*Outputs for 1 X 16 , 1 X 8 X EL84 (6BQ5)
*Outputs for 1 X 16Ω , 1 X 8Ωor 2 X 16Ω
*20Watts class A/B tube power amp

*Hi/Low gain input
*Strong, light-weight metal chassis
*Supplied with carry handle and rack mounting lugs
*1 X 12AX7 (ECC83) 1 X 12AT7 (ECC81) 2 X EL84 (6BQ5)
*Outputs for 1 X 16 , 1 X 8 X EL84 (6BQ5)
*Outputs for 1 X 16Ω , 1 X 8Ωor 2 X 16Ω

Download
X
*20Watts class A/B tube power amp

*Hi/Low gain input
*Strong, light-weight metal chassis
*Supplied with carry handle and rack mounting lugs
*1 X 12AX7 (ECC83) 1 X 12AT7 (ECC81) 2 X EL84 (6BQ5)
*Outputs for 1 X 16 , 1 X 8 X EL84 (6BQ5)
*Outputs for 1 X 16Ω , 1 X 8Ωor 2 X 16Ω