Guilherme Miranda
Guitar player

Guilherme Miranda is one of the most forward-thinking musicians that emerged in the past couple of years. With a certain appetite for all things adventurous and experimental in extreme metal music, he always chooses to walk the walk rather than talk the talk, that's how he started his musical career, playing with his own death metal band KroW and making himself and the band well-known all around the world and that's how he ended up playing with the Swedish death metal machine Entombed AD. (Mihai Coro Caraveteanu - Axa Valaha Productions)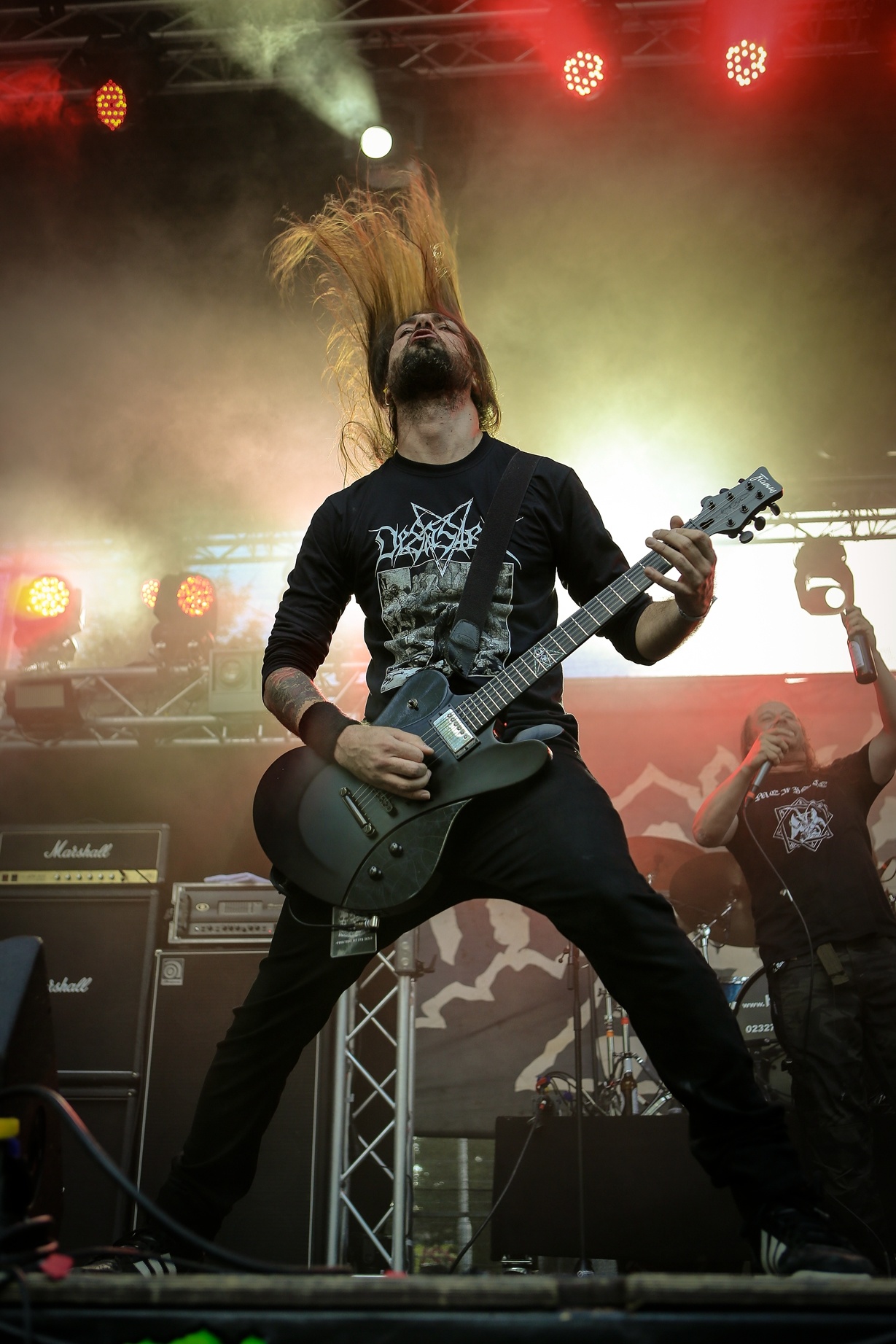 Since forming in the city of Uberlândia, deep in the Brazilian countryside, KroW have worked tirelessly to get their brand of deathly thrash out there to the world. They've been duly rewarded with two full-lengths and a couple of EPs released and have played tours and shows across the world, from Europe to America and all around their home continent. ( Zero Tolerance Magazine - UK )
If you don't know ENTOMBED A.D., the deadly sonic force fronted by former Nihilist/Entombed vocalist L-G Petrov, well, then you're either no metalhead, slept under a rock since the late 80's or have already gone the way of all flesh with crawling swarms of maggots deliciously peeling every single bit of meat from your sorry bones.
ENTOMBED A.D.'s legacy goes way back into the year 1987 when the band originally formed under the name Nihilist. In 1989, the group changed its name to Entombed and together with Morbid (for whom singer L-G played drums), Treblinka/Tiamat, Grave, Unleashed, Dismember, they established themselves as masters of Swedish death metal before flavoring the trademark "Stockholm sound" with a more punkish, rocking edge that culminated in the ultimate death 'n' roll classic "Wolverine Blues" in 1993, an album still very much present in the band's current sound.
Inspired by such diverse acts as Autopsy, Motörhead, Discharge or Kiss, over the years Entombed did not shy away from thinking outside of the coffin resulting in a style some fans called death'n'roll but in the end it was, is and will just be a band with a style and impact entirely their own.
With two full-length album under the new persona, Back to the Front (2014) and Dead Dawn (2016), ENTOMBED A.D is more eager than ever to meet their fans and continue touring the world non stop.
SOCIAL MEDIA LINKS:
https://www.instagram.com/entombed.adofficial/
https://www.facebook.com/EntombedAD/
https://www.instagram.com/guilhermemiranda666/
https://www.facebook.com/krowmetalzone/
WEBSITE LINK: