Dr. Saadi Muktafi
Guitar player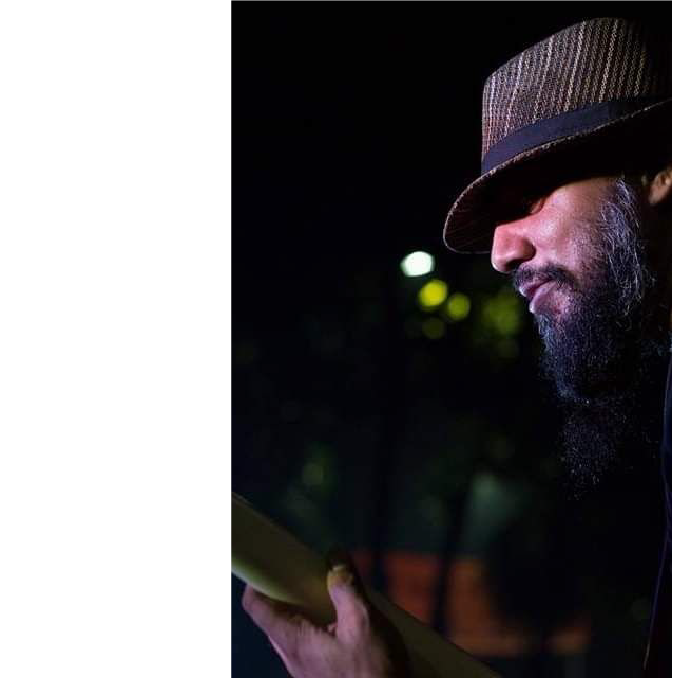 Dr. Saadi Muktafi , being a practicing doctor and one of the most prominent musicians of the county. He started playing guitar in May 1993 and throughout this voyage he has owned the hearts of many with his enormous playing as well as gear enthusiasm.
He's also known as " Gearhead " & " ShredLord " for having one of the richest collections of gear and his playing style in Bangladesh. From killer Rhythm to Melo, he persuaded almost all the modern musical genres in the country. He has been one of the most regular stage men since the late 19s. While bleeding out the soul through his magical fingers he has several released instrumentals and originals with his most precious band " KrAL "
He is from a family full of musicians and a certified Pediatrician in the profession. His younger brother Mr. Raef AL Hasan (AKA "all-rounder" since he can play almost all the musical instruments available in here) is one of the famous mainstream musicians of the county and together they formed " KrAL " along with his cousin Mr. Aldnane Alam (bassist of KrAL ).
They have released 10 singles so far, for the unique tonality and composition KrAL stood out of the crowd and won the hearts of many across the nation
Being Gearholic is his passion and hobby at a time, he collected many and is still collecting. He also conducts the biggest private-owned guitar learning school in the county. About five thousand students took lessons from " Hook Music School "
Saadi introduced Hook to spread his knowledge among the youngsters. He also founded the
largest online community of the guitar players " Guitarist Community Bangladesh - GCB " in January 2014 and there are over 57 thousand members in this group sharing their ideas, thoughts, playings across the country.
Through GCB for the first time guitar players united nationwide and this has become a part of their daily life.
He also formed " Dr.Doctor " with a bunch of doctors and did a lot of gigs in the Capital of the city, everybody wearing medical aprons.
Mr. Muktafi is still continuing to play, learning, and teaching the juveniles in Hook Music School and Guiding the largest online community of the county.
He's also planning on an instrumental album soon, he's being the most inspirational guy to
many young hearts who is eager to learn the guitar and being a gear enthusiast.
Links:
https://www.facebook.com/avoidkral
https://www.facebook.com/hookmusicschool
https://www.facebook.com/groups/guitarists.bd/
https://www.facebook.com/DrDoctor-169443993100264