Fabri Kiarelli
TERRANA BAND. The band was formed in the Summer of 2013 by world renowned drummer Mike Terrana who has played with a wide variety of artists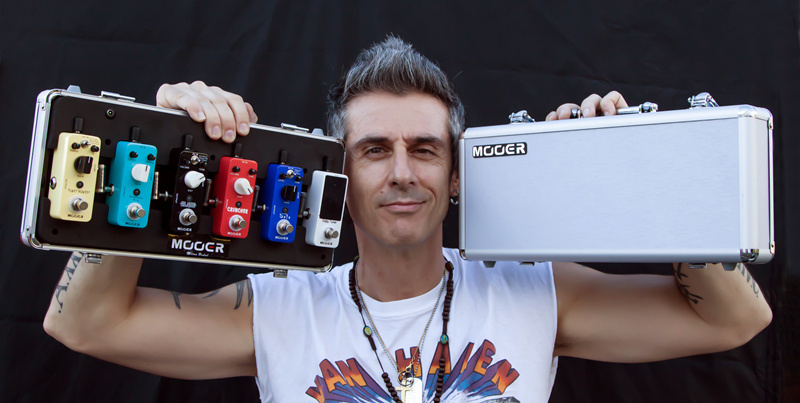 TERRANA BAND. The band was formed in the Summer of 2013 by world renowned drummer Mike Terrana who has played with a wide variety of artists, such as Tarja Turunen, Steve Lukather, Tony Macalpine Yngwie Malmsteen, Axel Rudi Pell, Masterplan, Gamma Ray, Rage etc.
Although together only since 2 years, the band released one album in november 2014 and already toured across Europe ( Austria, Germany, Czech Rep, Slovakia, Poland, Romania ) and joined several festivals sharing the stage with Dream Theater, Black Label Society, Sebastian Bach and others. In April 2015, the band played four consecutive shows at the Frankfurtmusikmesse on the Agora Stage and a second tour will start by the end of 2015 across the Scandinavian countries.
Terrana stated : I always wanted to make a band that was powerful and yet that was still able to retain the melodic qualities in terms of lead vocal lines, harmonies and guitar riffs & solos. I grew up the listening to the music of the 60s and 70s so even though Im known for playing a lot of power metal, I always felt that I had to get back to my roots."
The other two guys in the band also have the same influences and grew up in the same era as myself, so we get along well and share the same musical tastes, which makes writing, recording and performing together much more easy and fun.
And yes… its a real band, we jam together, write together and record together. We really wanted to keep real and honest as possible, so that when people see hear us live; it should sound just like what we recorded in the studio.
Fabri Kiarelli is a very versatile and powerful singer and a great Guitar player. Alberto Bollati is an amazing bass player with great feel and also has a excellent voice. I think both Fabri and Alberto harmonize and blend well together. Each guy can sing lead vocal so this also gives each song a different flavor.