Andy Irvine
Andy Irvine is an internationally known bassist, author, and educator.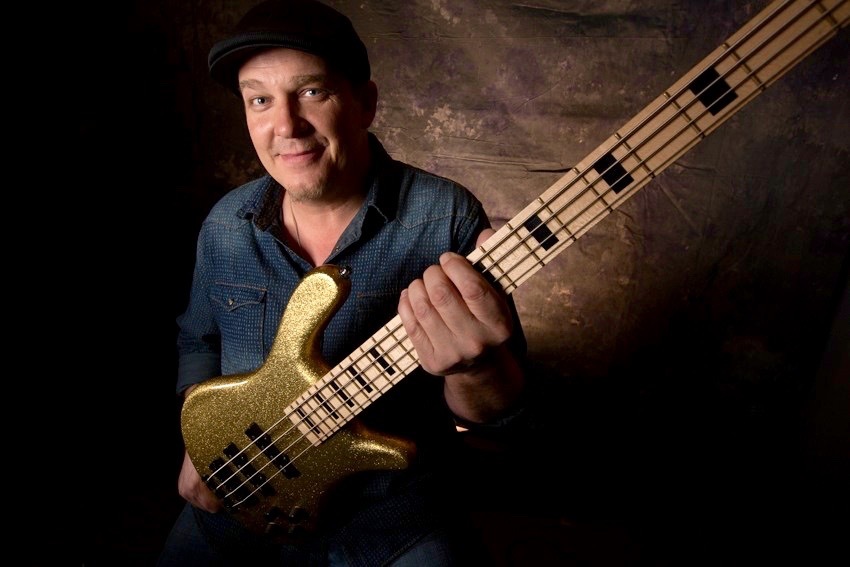 Andy Irvine is an internationally known bassist, author, and educator. His playing is recognized by driving bass grooves, a huge tone, ferocious soloing, diverse song writing and producing skills. Currently he resides in the high mountains of Colorado.

His vast experience in performing, touring, and studio work has gained him respect among the industry, and his bass peers. His style of performing can best be described as holding down thick fundamental support lines, ripping aggressive bass solos, and all points in between. Irvine's influences range from funk, soul, blues, jazz, gospel and various rock styles of music. With a playful musical personality and dynamic presence on the stage, Irvine radiates with passion and love for his craft everywhere he goes.

Andy released an interactive educational DVD entitled - Bass Mechanics Crucial Groove in Nov 2015 through the True Fire educational music product network. The program features 2.5 hours of content with 35 video bass lessons, and 12 play along tracks.

In 2014 Andy released a book entitled "Passion and Action a Musician's Journey" which received highly complementary reviews around the entire world. Also in 2014 he released an educational DVD called "Joyful Musicianship"

Andy Irvine has released 3 independent solo albums, his newest- The Way I like it (2013), Diggin' That Funky Blues (2012) and Soul Clap (2009). all 3 albums feature music he composed, arranged, and produced himself.

All of Andy's products are available at www.andyirvinebass.com with international shipping available through Team A.I.Distribution.

In 2014 Andy founded www.rhinogod.com a foundation dedicated to bringing awareness and aiding in Rhino poaching prevention and rhino preservation.

Andy has been featured in UK's Bass Guitar Magazine several times, including a 2 page interview in April 2013 issue, also in Bass Player Magazine (2009) referring to him as "soloist sensation," and in a feature in depth interview in Top Bass Magazine 2013. He has also contributed as a writer to Bass Guitar Magazine in 2014.

Andy has conducted over 300 educational bass workshops and master classes internationally across 25 countries around the world.

Currently working with Warwick basses and amps as a product specialist and Clinician.

Andy was a featured "professor" for 3 consecutive years ( 2012,2013,2014) at Warwick's European Bass Camp event which is held in Markneukirchen,Germany each Spet . He was an instructor at the week long camp along with an esteemed cast the worlds top bassists including: Victor Wooten, John Patitucci, Stuart Hamm, Alphonso Johnson, Adam Nitti, Lee Sklar, Steve Bailey, Jonas Hellborg, John B. Williams and more.


In 2012 Andy was asked personally by FUNK icon Bootsy Collins to become a "professor" at his Funk Universitywww.thefunkuniversity.com. Several of Andy's lessons and lectures are now part the Funk-U program, more educational segments are regularly being filmed in LA for ongoing use at Funk U.